Arwen Severance, Owner/Manager
Arwen has been working at the Bookstore since 2001, when she arrived home from Hawaii with her husband, Josh and their daughter, Tegan. Over the past years she has been learning the family business and is completely enjoying taking on more responsibilities at the store. Arwen and Josh welcomed a second daughter, Amelie, in 2008, and you can often find Amelie behind the counter helping out.
Tegan has grown up in the Bookstore, moving back from Hawaii when she was three. She was at the store all the time visiting her "Nonna" and helping out with small projects. Tegan officially started working at the Bookstore while she was in high school and has been a wonderful source for our young adult section in particular. Tegan is now in college studying veterinarian medicine, but can be found behind the counter during breaks and holidays to help out at the store.
Nicole has been a part of the Bookstore Team since 2013. She is the fifth generation of her family to live in Gloucester and uses the area as one of the main themes in her art and photography. Nicole is an avid reader of many genres and usually has a stack of four or five books she is in the middle of reading.
Avery started working at the Bookstore in 2015. He has been a voracious reader his entire life, with a strong preference for science and historical fiction novels. He is a musician, writer, and travels around the world as a professional Pokemon card player. Avery is a graduate of Gloucester High School, has been a Gloucester resident for over a decade.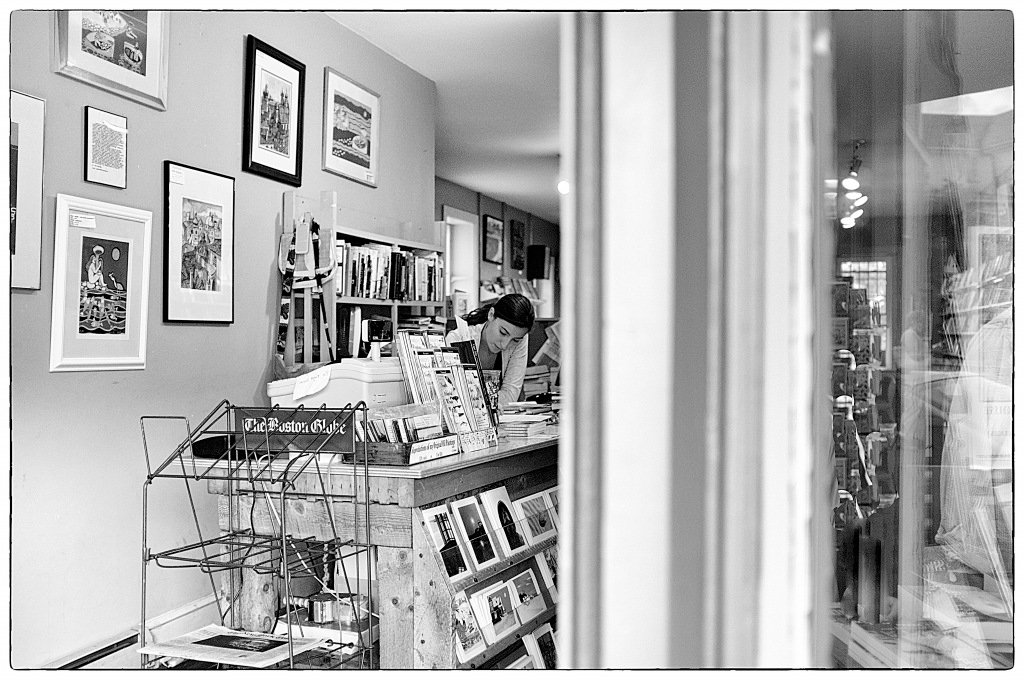 Charlee has been working at The Bookstore for over a decade now. A 4th generation Gloucester resident, she also spends her time as a musician and runs her own music school. She is on the board of the Gloucester Writers Center. She doesn't go anywhere without a book in hand.
One morning in 1980, Janice was putting her kids on the bus when neighbor, Ann Banks, approached her about working at her bookstore in downtown Gloucester. That was the beginning of Janice's biggest life accomplishment, aside from raising her kids. She worked for Ann for ten years and then in 1990 took over the store herself. Since then, she has come to deeply love her work and customers, and she gets very excited when she loves a book and can recommend it to a customer. She particularly loves choosing titles for her political section, and has been known to tell customers to "get out of my store!" if they have differing opinions. She has loved offering author readings as they have made the store a gathering place for the community.
All of Janice's children have worked in the store and one of her biggest delights is that her daughter-in-law worked for her for over 16 years and has become a knowledgeable bookseller, enough to carry on the tradition herself.